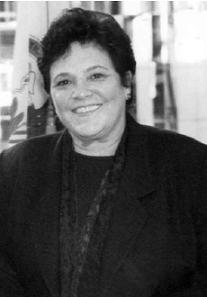 FRIEND OF THE COMMUNITY | Inducted 2005
As a state legislator known for being an "unapologetic liberal," Carol Ronen has been a strong advocate for education and for the rights of children, women, immigrants, and sexual minorities. She has always stood firm for what she knew to be just, no matter the consequences. Ronen's legislative priorities have been children's Development, health care, violence prevention, and protecting human rights, one part of which has been her legislative leadership of the successful final effort to add sexual orientation (including gender identity) to the Illinois Human Rights Act.
As a state representative and then a state senator, Ronen supported the passage of legislation to prohibit sexual-orientation discrimination. It passed the state House of Representatives in 1993 during her first term there, and she was its lead Senate sponsor when it finally was enacted into law in January 2005. Passage fulfilled a personal commitment she made when she first ran for office. She worked ceaselessly in the bill's behalf, enlisting powerful help from the Senate president, the governor, and all other statewide elected officials to win legislators' votes. In the process, she resisted efforts to remove specific protection for gender identity from the bill's definition of sexual orientation.
Ronen has also been a staunch supporter of increases in state HIV/AIDS funding and resources and of greater opportunities for nurses in the state's health care system. While in the state House of Representatives, she was a leader on behalf of children and other underrepresented groups and was named to chair a then-new House Committee on Children and Youth in 1996.
Ronen has served in the state Senate since 2000 and is now in her second term there, representing one of the most ethnically and culturally diverse areas in the country, which includes much of Chicago's North Side. She was named to chair the Senate Health and Human Services Committee in 2005 and also serves on the Senate's Labor, Education, and Higher Education committees. She chaired the former Senate Labor and Commerce Committee, when she led a successful effort to increase the Illinois minimum wage and pass the Equal Pay Act of 2003, which increased the number of women covered by equal-pay protections and provided for strong enforcement.
Her work as a progressive leader was recognized when she received the 2004 Ethel Parker Award from the Independent Voters of Illinois–Independent Precinct Organization (IVI-IPO). The award was given to the legislator judged to have the best voting record on more than 55 issues. Her record (96%) was the highest achieved by any member of either chamber of the state legislature. In 2005, she was a co-recipient of the group's Leon Despres Award.
Ronen is on the Government Affairs Committee of the Jewish Federation of Metropolitan Chicago and a member of the Chicago Chapter of Hadassah. She is Democratic state central committeewoman for the 9th Congressional District; a member of the Democratic National Committee; a founder of the Illinois political action committee Women's Voices–Women's Votes; and a member of the board of Illinois Women in Leadership. She has a master's degree in public administration from Roosevelt University and a bachelor's degree in political science from Bradley University. (Note: information listed is taken from induction information and has not been updated).